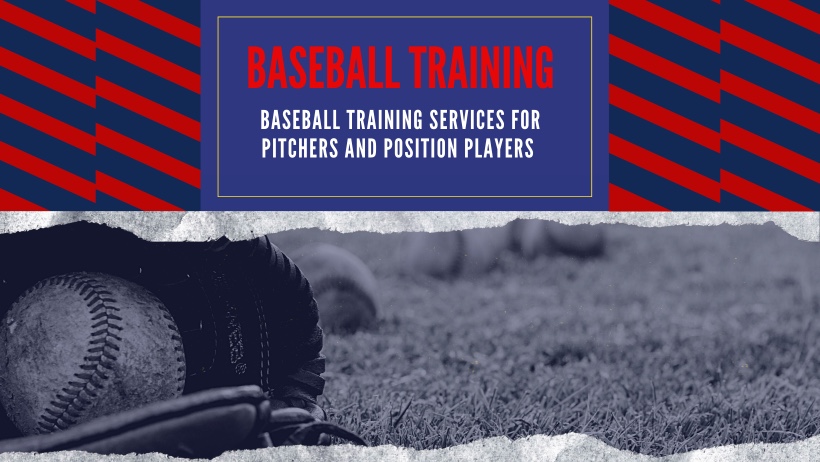 Elite Position Specific Baseball Training
Long Island Baseball Trainer
Here at Long Island Sports Training we offer customized baseball training programs for all ages. Formally, our services consist of baseball pitcher training and position player training for targeted, position specific results.
Additionally, each program provides fundamental and enhanced player development to the athletes of Suffolk County, NY.
They say being a baseball pitcher is one of the hardest positions to play in all of sports.
Why, because a pitcher has to play a game within a game, and keep the mental and physical fortitude to pitch at a high level.
Features Of Our Baseball Pitcher Training Program:
Our pitcher training program is designed to improve all aspects of your pitching ability.
As a former college baseball pitcher, all of our training processes have been implemented, tested and are shown to yield great results.
✔️ Ball Speed
✔️ Off Speed Pitches
✔️ Ball Placement
✔️ Arm Placement
✔️ Arm Angle
✔️ Balance
✔️ Torque
✔️ Foot Work
✔️ Fielding the Position
✔️ Pick offs
✔️ Game Awareness
In addition, we offer a strength and conditioning plan that is baseball pitcher specific and tailored to get you into tip top shape for the start of your season.



Baseball Training Services
Have something specific you need to work on to bring your game to the next level?
Our baseball training programs are player specific and we can address any area of your game you feel needs the most improvement.
We Provide Top Notch Training Services For All Ages 7 And Above.
We can custom design a training program based on the position that you play.
In addition, all HS baseball players from grades 9-12 that enroll in any of our baseball training programs will receive our Baseball 30-day Strength and Conditioning Plan.
Hitting
While, basketball might be the hardest sport to play and being a baseball pitcher may be the hardest position to play, hitting a baseball may be the hardest thing to do in all of sports.
Therefore, we work on foot work, hand speed, swing alignment, use of legs, torque, hand eye coordination, picking up the ball out of the pitchers hand, hitting for power and hitting to all fields.
Catching
Playing baseball requires you to catch the ball at multiple angles and speeds to be successful. Therefore, we work on hand eye coordination, body positioning and hand and wrist strength to increase catching capabilities.
Throwing
Baseball consists of throwing, fielding and hitting and being able to throw the ball with accuracy is of utmost importance. Therefore, we work on arm strength, arm angles, ball trajectory   and ball placement to increase throwing accuracy and speed.
Ground Ball Fielding
Every player on the field needs to be able to field a ground ball to be a good defensive player. Therefore, we work on glove and body positioning, ball tracking, staying down on the ball, ball speed recognition and fielding angles -ex. Backhand.
Fly Ball Fielding
Similar to ground ball fielding, everyone one the field needs to be able to catch a fly ball. For the most part, it is easier said then done.
Therefore, we work on reading the ball of the bat, ball tracking, ball speed, ball spin, approach and catching angles, reading the warning track and staying behind the ball.
Running the Bases
Besides hitting a home run, the only way to score in baseball is to be successful at running the bases. Therefore, we work on speed training, exploding off the line and bag, bag approach and turn angles, reading the ball in the gap and reading the pitcher on base to make you a better base runner.
Stealing a Base
Stealing a base is an art in baseball and Ricky Henderson was one of the best to ever do it. Being able to take extra bases puts a lot of pressure on the opposing team pitcher and defense.
Therefore, we work on speed training, exploding off the line, sliding, reading the pitcher, reading the defense, gauging your lead off the base and diving back to the base.
Baseball Strength and Conditioning
Every sport requires a different set of strength and conditioning programs to target specific actions and areas of the body for you to be affective. Baseball is no different.
Therefore, we work on shoulders, back, torso, legs, wrist and hands to attack the main functions. Then, we incorporate speed, agility, jumping and sprinting to attack supplement functions to make you a complete player.
Baseball Training Pricing
Private Training
1 Session – $70
6 Sessions – $350 (save $70)
12 Sessions – $650 (save $190)
Group Training Pricing 
1 Hour – $25/per player
Team Training Pricing  
2 Hours – $25/per player

*The team must provide the field or practice facility for any team baseball training session.
Servicing Suffolk County, Long Island NY