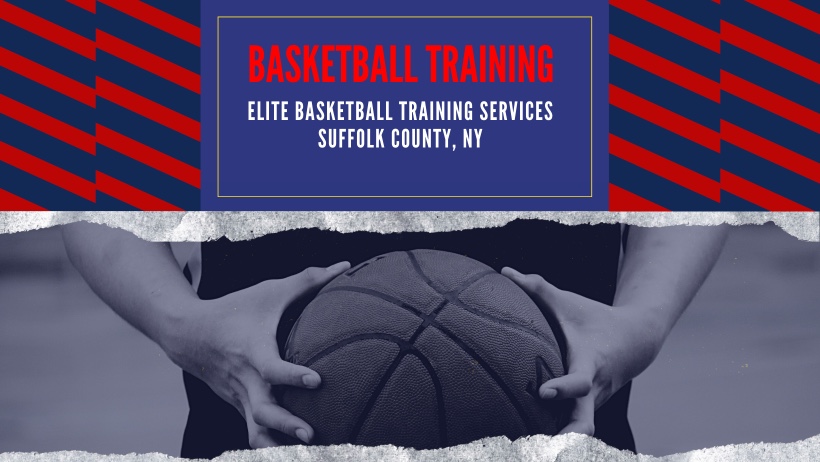 Elite Basketball Training Services to Get You Ready For Game Time!
Long Island Basketball Trainer
The physical attributes needed to play basketball makes it one of the most difficult sports to play in the world.
Having the ability to run, cut, jump, shoot, dribble, pass, rebound and play defense at a pace that demands maximum fitness and endurance is not matched by any other sport.
To meet these demands, here at Long Island Sports Training we offer basketball training services grounded in fundamentals and player development to the athletes of Suffolk County, NY.
Our basketball training program is designed to improve all aspects of your game. Further, our programs include shooting, finishing around the rim, ball handling, shot fakes, pivots, setting up the defense, cutting and court awareness to name few.
In addition, we offer a strength, speed and conditioning plan that is basketball specific and tailored to get you into tip top shape for the start of your season and to maintain basketball conditioning and strength throughout the season.
All HS basketball players from grades 9-12 that enroll for any of our basketball training services will receive our Basketball 30-day Strength, Speed and Conditioning Plan.
Elite Basketball Training Services
Have something specific you need to work on to bring your game to the next level?
All of our basketball training plans are player specific and we can address any area you feel needs the most improvement.
We Provide Basketball Training Services For All Ages 7 And Over.
Shooting
Shooting a basketball is one of the hardest tasks in any sport besides hitting a baseball. We work on your footwork, hand placement, getting your legs involved, basketball trajectory and release point to make you a more efficient shooter.
Ball Handling
It does matter if you a guard or over 7 feet tall, today every player needs to be able to handle the ball in some capacity. We work on all aspects of ball handling to help make the ball become an extension of your body.
Finishing Around the Rim
A lay up is the easiest 2 pts you can get in a basketball game but finishing with pressure and among taller players takes practice. We work on jump stops, euro steps, going strong, taking contact and finishing with finesse.
Shot Fakes
A good shot fake can get you in position to score an easier basket. We work on ways to get the defense off balance using shot, head and shoulder fakes.
Pivots
Having good foot work is essential to becoming a better basketball player and being able to pivot, shift and change direction is a major part of that process. We help develop your base, pivoting, shifting and ball protection.
Setting Up the Defense
Being able to read a defense and set up your defender so you can get easy baskets will determine your success as a basketball player. We work on court vision, reading the defense and breaking down your primary defender to increase your scoring potential.
Cutting, Fading, Drifting
The best shooters in the world have figured out the importance of these 3 movements. Using these 3 movements, on certain places on the floor, will give you the ability to position yourself to get more in rhythm open shots.
Court Awareness
Every player should know how to play all 5 positions and know where every player should be within the offense. Having the ability to know where everyone of your teammates needs to be on floor to run a successful offense is the key to winning games.
Passing
The teams that are able to pass are the teams that are able to breakdown defenses for easy baskets. We work on passing accuracy, body positioning, passing to space and reading defenders to help you put those assist on the board.
Rebounding
Players like Dennis Rodman made a living in the NBA with rebounding and playing good defense. We teach boxing out, swarming to the ball, body positioning and jump training to help make rebounding an overall part of your game.
Defensive Positioning
When playing defense, knowing where to be on the court and how to disrupt the opposing teams offense or player is of utmost importance. We teach court positioning, help defense, on ball defense, cutting off angles and how to take a charge.
Basketball Training Pricing

Below is the pricing for our basketball training services. We offer private, group and team training. Call today to get started!
Private Training Pricing
1 Session – $70
6 Sessions – $350 (save $70)
12 Sessions – $650 (save $190)
Group Training Pricing
1 Hour – $25/per player
Minimum of 4 players

Maximum of 8 players
Team Training Pricing
2 Hours – $25/per player
*The team must provide the practice facility     
School, Church or Basketball Facility
Servicing Suffolk County, Long Island NY