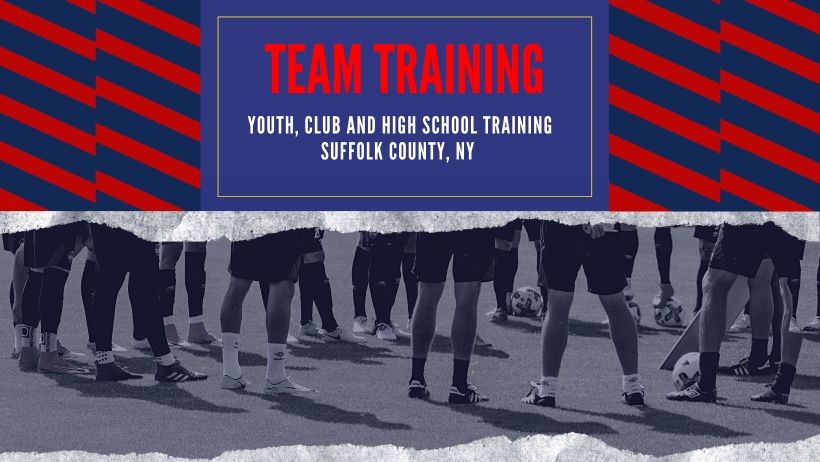 Custom Team Training Programs For Youth, Club and High School Teams!
Team Sports Trainer – Long Island
Long Island Sports Training provides team training services for soccer, basketball and lacrosse.
In fact, it does not matter if you are a club, high school or youth team. We have team training programs that will facilitate all your teams needs.
Overall, our training programs look to improve a players speed, strength, and conditioning. In addition, we incorporate sports specific training, skill training and game situations for a complete training experience.
Lastly, all of the programs at Long Island Sports Training are tailored to each team. Each program is broken down according to age, sport, skill level, and specific areas of needed improvement for a particular team.
Team Training Services
Are you a youth, club or high school team looking to get expert training that can take your team to the next level?
Or do you have specific team needs on the offensive or defensive end that you need to approve upon?
Uniquely, our training services are custom designed. Notably, we create targeted programs around your team philosophy and goals to build upon what you are already doing.
In addition, we provide general team conditioning, fitness, speed, agility and strength training. With this in mind, all of our team programs are position and player specific.
Likewise, we use high level skill training and the competitiveness of the participants. By doing so, we can address area's of weakness and build upon the area's of strength.
We Provide Team Training Services For All Ages 7 And Over.
Below are the 4 major sports that we currently provide team and group trainings for throughout Suffolk County. Additionally, being multi-sports athletes, trainers and coaches, we have worked with a wide range of athletes.
As a result, using over 30 years combined experience, we have developed targeted and focused training to help your players be successful.
Soccer
Our soccer programs are designed to work on the fundamentals of foot work, dribbling, passing, shooting, trapping and field vision.
We incorporate defensive pressure, quick ball movement and body positioning elements to get the feel of actual game play.
Baseball
Our baseball training program is broken down into baseball pitcher training, hitting and position training. We have custom baseball training programs to address all 3 of these critical areas.
We incorporate game situations to develop situational awareness and execution.
Basketball
Our basketball programs are designed to work on the fundamentals of ball handling, shooting, finishing at the rim, passing, rebounding and court vision.
We incorporate zone and man defensive pressure, defensive trapping, how to read a defense and attacking angle elements to get the feel of actual game play.
Lacrosse
Our lacrosse programs are designed to work on the fundamentals of shooting, dodging, draw controls, passing ground balls and field vision.
We incorporate backer and man defenses, defensive trapping, shooting, passing/ground ball pressure drills and dodging attacking angles to get the feel actual game play.
Team Training Pricing
1 Hour – $25/per player
Minimum of 8 players

Maximum of 24 players
*The coach/school must provide the field, school, Church, basketball or practice facility for any training session.
Servicing Suffolk County, Long Island NY