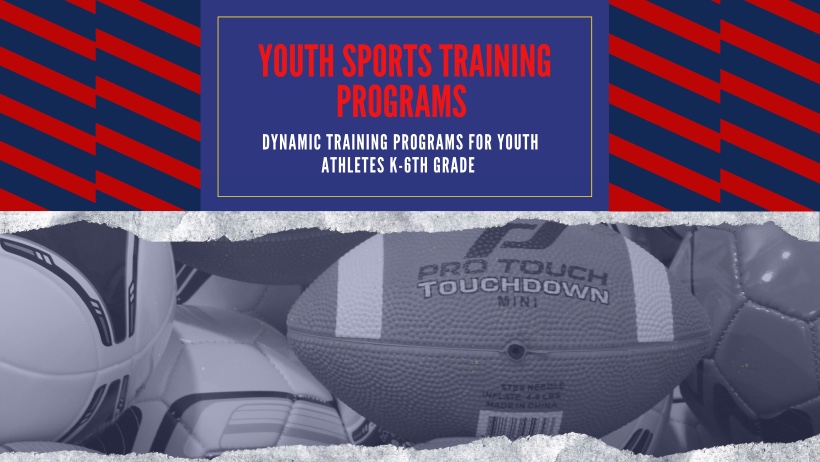 Custom Youth Sports Training Programs Designed For Player Growth and Performance

Youth Sports Trainer – Long Island
We have youth sports training programs for beginners to elite club players. Each program builds upon the players current skill level to prepare, develop and improve your game.
In addition, our programs focus on fundamentals and complete player development.
Also, because most kids play multiple sports throughout the year, we are able to combine the fundamentals of multiple sports into our trainings.
Furthermore, we have programs that are player, sport and season specific. Based on the sport, we design trainings to target specific areas you need to improve to see growth in your game.
For that reason, we create custom training programs that include conditioning, skill training, speed and agility, strength and performance training. By combining all of these aspects of training we are able to target specific areas of weakness.
Similarly, by incorporating all of these aspects of training, we are able to build upon the strengths that you already possess in your game. By building upon your areas of strength, you can offset some of your areas of weakness and see quick improvement to your game.
Lastly, we are dedicated to helping every player that trains with us become a complete player. Overall, most youth players are just trying to have fun and figure out what sports they are best suited to play.
Therefore, we developed a holistic approach to youth sports training to see quick growth and development. We understand that training to target specific aspects of your game in a holistic manner will make an invaluable impact to your growth as a player.
Youth Sports Training Programs
Below are some of the youth sports training programs we have developed for young athletes looking to improve their game.
Additionally, if there is not a program listed below to meet your specific needs, we can make a custom training program for you.
We Provide Youth Sports Training Programs For Grades K-6th Grade.
Notably, all youth level athletes from grades k-6th can enroll in any of our youth or private  training services. We have programs for a complete novice to elite players.
Beginner Academy
Are you new to playing a sport? This program is typically for players k-3rd grade and works on fundamentals, conditioning, skill training, strength, speed and agility and foot work.
Try Out Preparation
Are you looking to make a club or travel team?  This program is designed to help you prepare to make the team or move from a B to A team. In fact, we incorporate drills and skills that will mostly likely be part of the try out.
Travel Season Prep
Are you getting ready to start your club travel sports season? This program is designed for athletes that want to prepare for the start of the club travel season. Additionally, we incorporate conditioning, sport specific and elite level targeted training to make sure you are ready to go on day 1 of practice.
Travel/Club Player Elite
Are you looking to play travel sports through high school or potentially play a sport in college?  This our most intense youth training program and is design to get you performing at an optimal level.
Comparable to our complete player training, this is a year round program for consistent skill and athletic growth.
Complete Player Training
To become a complete player, in whatever sport you choose, takes consistent training and focus on that sport. In reality, the players that are dedicated to their bodies and improving their skill are the athletes that tend to go on and play a college sport.
This year round program is designed for athletes looking to grow their game exponentially and those looking to potentially play in college.
Event Tune Up
Do you have a tournament or event you need to prepare for in a timely manner? This program is designed to provide sports specific training and maximum repetitions to get you ready to perform at your best.
Strength Performance Program
Most people believe the only way to increase strength is by lifting weights. In fact, I highly recommend that no athlete does any heavy weight training before the age of 16.
This is an introductory, calisthenics strength performance training program for youth players. By design, this program focuses on full body and deep core strength training to increase deep core muscle strength.
Other Training Services
Our soccer training program is designed to improve all aspects of your game including shooting, dribbling, field vision, ball control, trapping and passing to name few. Learn More
Our baseball training program is broken down into baseball pitcher training, hitting and position training. We have custom baseball training programs to address all 3 of these critical areas. Learn More
Our basketball training program is designed to improve all aspects of your game including shooting, finishing around the rim, ball handling, shot fakes, pivots, setting up the defense, cutting and court awareness to name few. Learn More
Our lacrosse training program is designed to improve all aspects of your game. This includes shooting, dodging, stick work, cradling, field vision, foot work, passing and goalie specific work to name a few. Learn More
The speed and agility training program at Long Island Sports Training is designed to provide foundational speed, foot speed, strength and agility training techniques, athleticism and dynamic athletic movements. Learn More
We provide small group training for soccer, basketball and lacrosse. Our small group training programs look to improve the players overall speed, strength, and conditioning. We do this by incorporating sports specific training, skill training and game situations. Learn More
Long Island Sports Training provides team training services for soccer, basketball and lacrosse. It does not matter if you are a club, high school or youth team, we have team training programs that will facilitate all your teams needs. Learn More
Servicing Suffolk County, Long Island NY