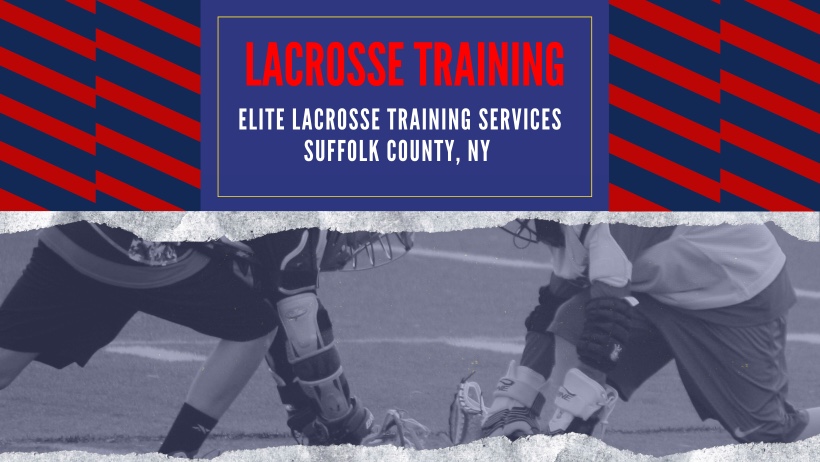 Elite Lacrosse Training Services For The Boys and Girls Game!
Long Island Lacrosse Trainer
Lacrosse is one of the fastest growing sports in the country and the level of competition continues to rise.
To meet the new speed, pace, strength and competitiveness of the game athletes are going to need to practice and stay on top of their game more than ever.
Here at Long Island Sports Training we offer lacrosse training services grounded in fundamentals and player development to the athletes of Suffolk County, NY.
Our lacrosse training program is designed to improve all aspects of your game including shooting, dodging, stick work, cradling, field vision, foot work, passing and goalie specific work.
In addition, we offer a strength, speed and conditioning plan that is lacrosse player specific and tailored to get you into tip top shape for the start of your season and to maintain your fitness level throughout the season.
All HS lacrosse players from grades 9-12 that enroll for any of our lacrosse training services will receive our Lacrosse 30-day Strength, Speed and Conditioning Plan.
Lacrosse Training Services
Have something specific you need to work on to bring your game to the next level?
All of our lacrosse training programs are player specific and we can address any area of your game you feel needs the most improvement.

We Provide Lacrosse Training Services For All Ages 7 And Over.
Shooting
Having the ability to score from multiple positions on the field will help you put more goal in the board. We work shoot angles, behind the back, twislers, under hand and jump shots to make you a complete scoring threat.
Dodging

Can you consistently beat a defender one-on-one? Dodging has become more dynamic over the years and players must adjust to the new speed of the game. We work on dodging from X, the alley, low attack and setting up the defender.
Stick Work
Having good stick work is the key to success in lacrosse. In fact, those that can catch, pass, get ground balls and dodge with both hands are able to separate themselves from the competition. Therefore, we work to perfect the aspects mentioned above to help make you a complete player.
Ground balls
Winning a ground all can be the difference between winning and losing a game. Yet, many players are not as skilled as they need to be on the field. We work on body positioning, hand positioning, stick positioning, winning the battle and scooping through the ball.
Cradling
Cradling and being able to project the ball is a very important aspect of the game. So, we work on cradling with both hands, one hand cradling and cradling to escape defensive pressure.
Foot Work
Lacrosse is a game of short burst and dynamic movements in small spaces. Having the ability to operate in these small spaces is essential. For that reason, we do a lot of ladder, cone, quick feet, lateral and vertical explosiveness drills.
Passing
Can you deliver a pass with precision in tight spaces and a defender in your face? There is a saying, if you can't catch it and pass it, you can't play. Therefore, we work on quick passing, short passing, long passing, cross field passing, passing from X and passing angles.
Checking
While the girls game only has 2 basic checks the boys game has multiple checks to help defenders. These include, body check, lift check, poke check, trail check and wrap check to name a few. We work on all these and more to make you a complete defender.
Defensive Positioning
Knowing how to play man and zone defense is a big part of being a defender or midfielder. Therefore, we work on approach, breakdown, contact, drive, hand position, working the hip and cutting off the field. In addition, we work on zone reads and stick positioning in passing space.
Goalie Training
We have complete goalie training programs for beginners to elite college goalies. Each program is custom tailored depending on age and experience. In fact, our goalie training programs address all basic to elite concepts to making save to win games. These include, goalie positioning, stick positioning, stick work, foot work, reading the shot, shot reaction, outlets and protecting pipe to pipe to name a few.
Lacrosse Training Pricing
Private Training
1 Session – $70
6 Sessions – $350 (save $70)
12 Sessions – $650 (save $190)
Group Training
1 Hour – $25/per player
Minimum of 4 players

Maximum of 8 players
Team Training
2 Hours – $25/per player
*The team must provide the field or practice facility for any lacrosse team training session.
Servicing Suffolk County, Long Island NY