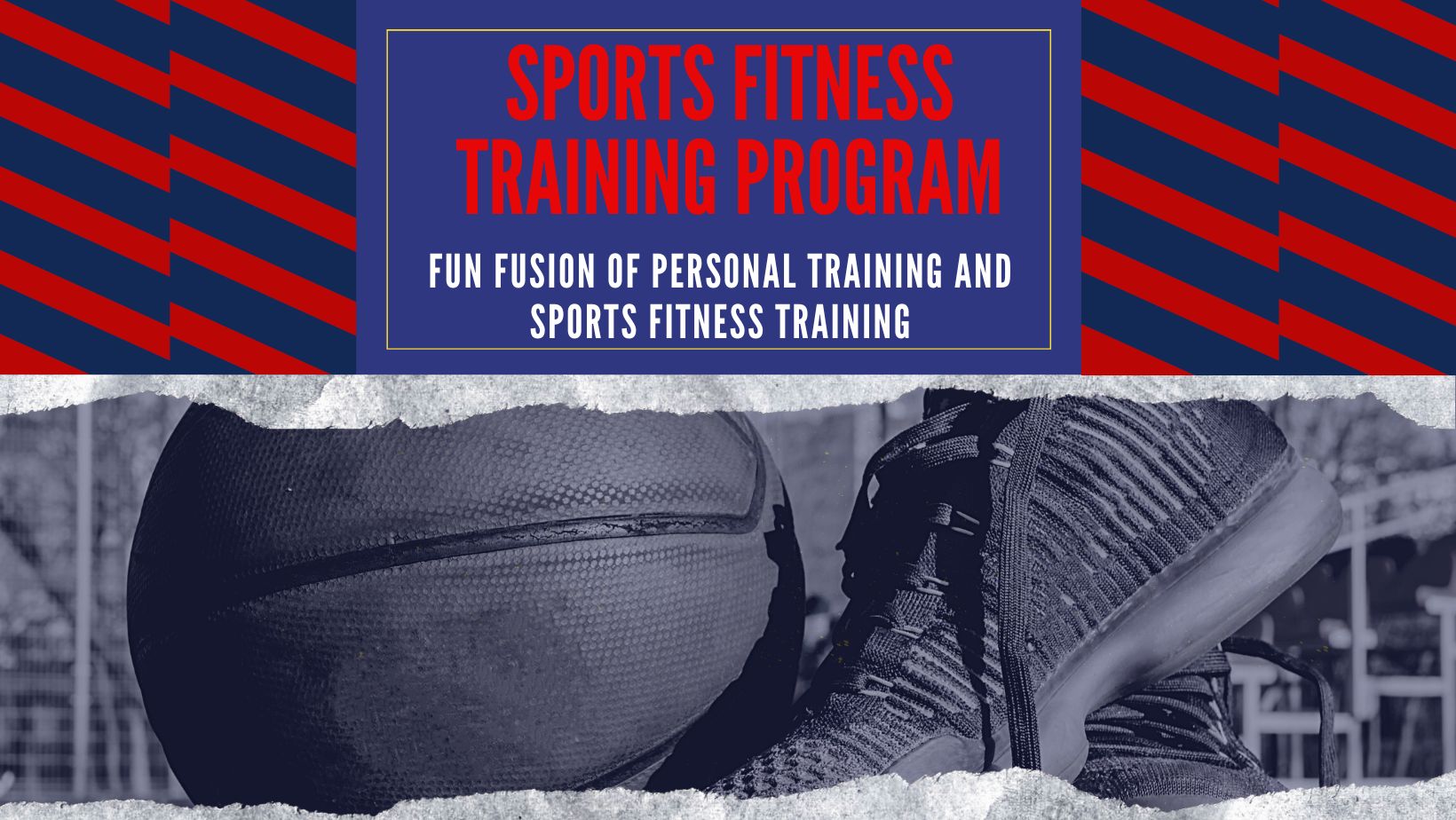 Fun Fusion Of Personal Training And Sports Fitness Training
Welcome to Long Island Sports Training, where we believe that fitness and sports can come together to create a dynamic and exhilarating training experience. Introducing our Sports Fitness Training program, a unique fusion that combines the best of fitness training with the thrill of sports like soccer or basketball.
When fitness meets the field, our Sports Fitness Training Program stands out as an exciting journey where workouts become more than just sweat and repetition. Here, you'll not only achieve a great workout but also immerse yourself in the world of ball skills, precision shooting, explosive speed, agility, and dynamic movements.
Explore the exhilarating realm of Sports Training, where fitness meets fun, and where the pursuit of your athletic and fitness goals is an adventure in itself.
The program offers a holistic approach to training, where you'll not only see results but also enjoy every step of the journey. Your path to improved fitness and sports performance begins here.
Benefits Of Our Sports Fitness Training Program
Our Program offers a wide array of benefits that cater to fitness enthusiasts, athletes and anyone seeking an active and engaging fitness experience.
Here are the key advantages:
Total-Body Fitness: Our program provides a comprehensive workout that targets various muscle groups, enhancing overall strength, endurance, and agility.
Skill Enhancement: Whether you're a seasoned athlete or a beginner, our program helps improve sports-specific skills such as ball-handling, shooting, and dynamic movements.
Cardiovascular Conditioning: Our program includes aerobic exercises that boost cardiovascular health, promoting a strong heart and efficient circulation.
Functional Strength: Dynamic movements and sports-specific exercises enhance functional strength, making everyday activities easier and reducing the risk of injuries.
Improved Speed and Agility: Training focuses on speed and agility, essential for sports performance and enhancing overall athleticism.
Weight Management: Sports Fitness Training burns calories effectively, contributing to weight loss and body composition improvement.
Enhanced Coordination: The program improves coordination and balance, vital for sports and daily activities.
Motivation: The element of sports adds excitement and motivation to workouts, making it easier to stay committed to fitness goals.
Team Building: If done in a group setting, our program can foster camaraderie and teamwork among participants.
Adaptability: The program can be tailored to various sports, allowing participants to choose activities that align with their interests and goals.
Mental Focus: Sports training requires mental focus and concentration, which can translate to improved cognitive abilities and mental toughness.
Stress Relief: Engaging in sports-related activities can be an excellent stress-reliever, promoting mental well-being.
Enhanced Confidence: Progress in athletic skills and overall fitness boosts self-esteem and self-confidence.
Long-Term Health: Sports Fitness Training contributes to long-term health by improving physical fitness and reducing the risk of chronic diseases.
Enjoyment: Combining fitness with sports ensures that workouts are enjoyable and exciting, increasing the likelihood of consistent exercise.
Adaptive Training: The program can be tailored to accommodate participants of different skill levels, making it accessible to a wide range of individuals.
Goal Achievement: Our Sports Fitness Training program helps participants set and achieve their fitness and athletic goals, providing a structured path to success.
In addition, our program offers a holistic approach to fitness that encompasses physical health, skill development, mental well-being and enjoyment.
Whether you're an athlete looking to improve your performance or someone seeking a dynamic and engaging fitness routine, our program provides the tools and support to help you achieve your goals and lead a healthier, more active lifestyle.
Fusing Personal Training With Sports Fitness Training
By blending fitness with sports, elevating athletic skills and infusing dynamic movements into each session, we offer a holistic approach to training that keeps you motivated, engaged and excited about your fitness goals.
The Fusion of Fitness and Sports
In our Sports Fitness Training program, we bring together the worlds of fitness and sports to create a truly unique training experience. By integrating sports like soccer or basketball into your fitness routine adds an element of enjoyment and motivation that traditional workouts may lack.
This fusion not only keeps you engaged but also enhances your overall fitness levels by targeting a wide range of physical attributes.
Elevating Your Athletic Skills
Our program goes beyond the typical fitness routine; it's an opportunity to elevate your athletic skills. Sports Training can help you become a better athlete, regardless of your current skill level.
We focus on improving ball skills, precision shooting, and developing speed and agility. These elements are not only vital for sports performance but also enhance your overall athleticism. Whether you're a seasoned athlete or a beginner, this program offers a platform for growth and improvement.
The Joy of Dynamic Workouts
Dynamic workouts are a hallmark of our Fitness Training Program. There is sheer joy that comes from engaging in dynamic movements, which make each session an exhilarating experience.
These workouts challenge your body in ways that static exercises cannot. They improve coordination, balance, and functional strength, which are essential not only for sports performance but also for everyday life. With our program, you'll look forward to every session, knowing that you'll be engaged in dynamic movements that keep your fitness journey exciting and enjoyable.
Sports Fitness Training Pricing
All sports fitness training workouts are In-Home or Public Space trainings. An agreed upon training location will be confirmed before the first training.
Private Training
1 Session – $100
6 Sessions – $500 (save $100)
12 Sessions – $1,000 (save $200)
Servicing Suffolk County, Long Island NY