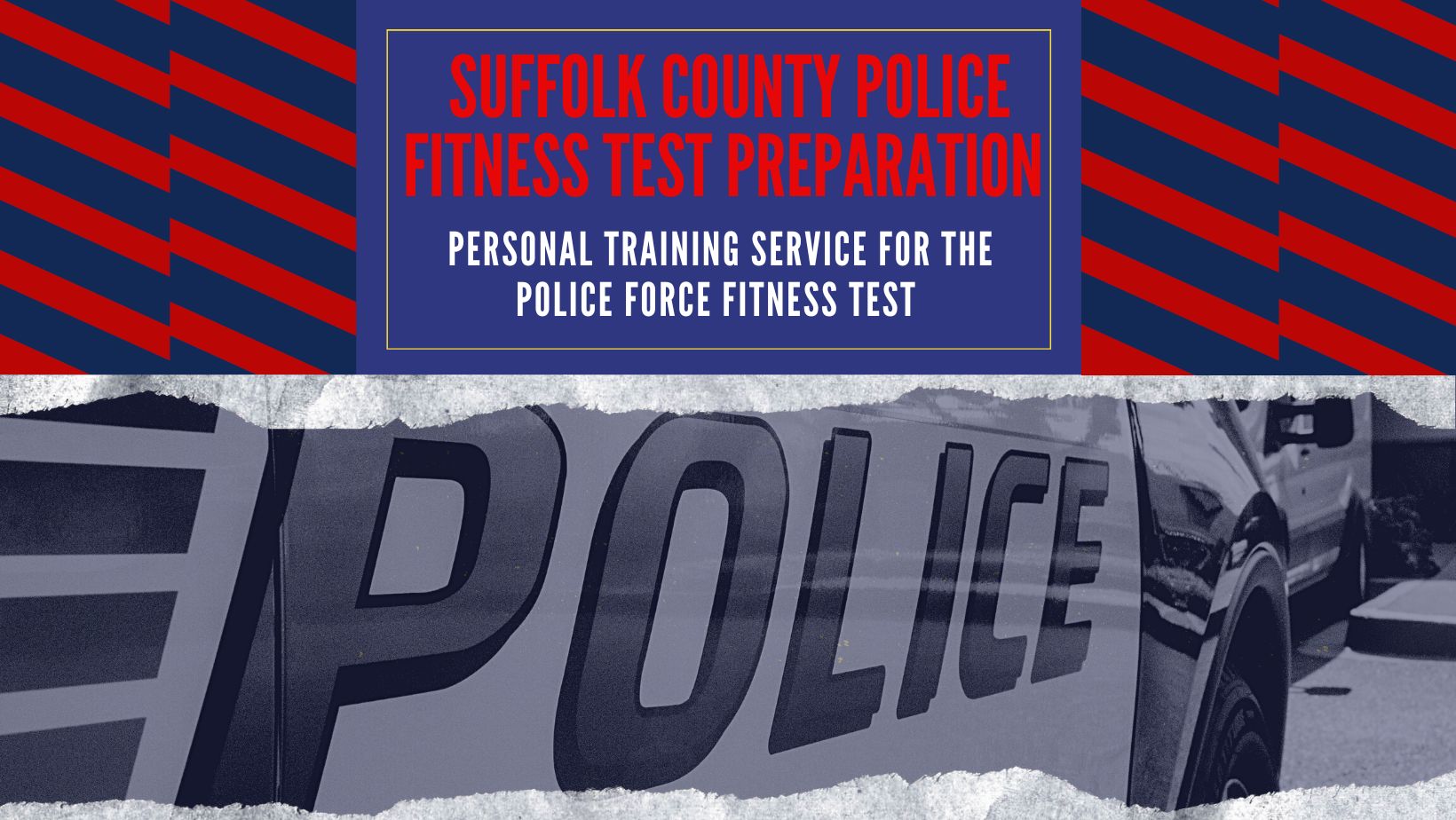 Suffolk County Police Fitness Test Preparation
Our Suffolk County Police Fitness Test Preparation Program may not be as rigorous as Navy Seals training but it will have you ready for the fitness section of your police application. The local police departments on Long Island focus on the same qualities that special forces value, that is, functional strength.
Understanding the need of individuals who wish to join the police force, Long Island Sports Training has created a training program aimed at conquering the police fitness test and similar events that aim to measure athletic performance.
This program was conceived to address the demand of prospective candidates who want to pass the fitness requirements of the New York State Police Force, which also covers both Suffolk and Nassau counties.
If you're one of them, this dedicated program will prepare you for the unique fitness requirements of the police force while providing vast improvements in your cardiovascular fitness and overall health!
Suffolk County Police Fitness Test Requirements
According to the New York State Police Force, its Physical Ability Test assesses candidates' "flexibility, dynamic strength, and cardiovascular endurance." Three types of exercises are used to measure these qualities: sit-ups, push-ups, and a 1.5-mile run.
Suffolk County Police Fitness Test Requirement Chart
Photo provided by Suffolk County Police Department
For more information visit – https://joinscpd.com/fitness.html
To pass the test, a candidate must reach the minimum targets for each exercise. For example, a male under the age of 29 must perform 38 sit-ups and 29 push-ups within one minute to be marked as passed. In addition, they must run 1.5 miles in – time less than 12:38.
So out of all exercises, why calisthenics?
It is a fact that law enforcement agencies often emphasize calisthenics and functional fitness exercises in their fitness assessment. The reasoning is, they resemble the actual movements that police officers are expected to perform while on duty, such as running, climbing and jumping.
What To Expect From Our Suffolk County Police Test Preparation Program
The weight training you do at your local gym is not enough to prepare you for this type of test. While weight training has its benefits you need functional strength and agility, and this is what we offer in our Suffolk County Police Fitness Test Preparation training program.
Our police fitness test preparation program is characterized by high-intensity aerobic and strength training, which is suitable for building cardiovascular fitness, reducing body fat, and enhancing strength and athletic performance within a short period.
Additionally, this program is not just for police academy hopefuls. If you want to join the fire department, this program is the best way to prepare for an equally challenging physical test.
Police Fitness Test Program Pricing
All Suffolk County Police Fitness Test workouts are In-Home or Public Space trainings. An agreed upon training location will be confirmed before the first training.
Private Training
6 Sessions – $500 (save $100)
12 Sessions – $1,000 (save $200)
Servicing Suffolk County, Long Island NY